Winter Emergency Kit for Your Car
It's Maryland and the weather is so unpredictable. With already very cold temperatures, it is important you make sure you have a winter emergency kit for your car. It sounds cheesy, but when it happens it's not – don't get stuck in the cold. Here are some things you should consider including your winter emergency kit.
Include in Winter Emergency Kit for Your Car:
Windshield Scraper / Brush
Flashlight with Extra Batteries
Pair of Socks
Pair of mittens
Warm Hat
Boots
First Aid Kit
Pocket Knife
Extra Necessary Medications (if applicable)
Blanket
Fluorescent Flag
Road Salt, Sand, Or Cat Litter
Jumper Cables
Emergency Flares And Reflectors
Battery Powered Cell Phone Charge
Bottled Water
Nonperishable Snacks
Maps
Tire Repair Kit And Pump
Extra Wiper Fluid
Small Shovel
Tow Chain or Rope
Additional Winter Survival Tips
We might not get a blizzard but then again, we could get snowmageddon again. Some things to consider if you are stuck in a heavy snow storm: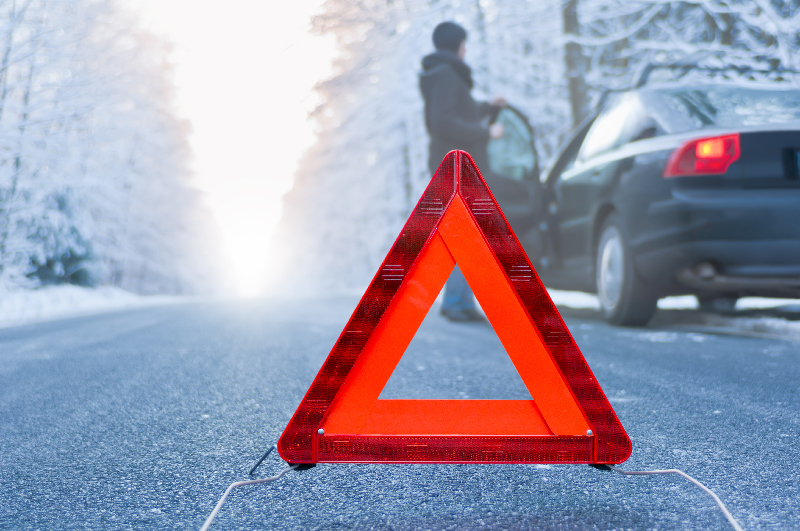 If you get stuck and need to call 911, Provide your location, condition of everyone in the vehicle and any problems you're experiencing. Follow their directions precisely.
If you need to leave your vehicle, tie a fluorescent flag to your antenna or hang it out the window. Write down your name, address, and phone number. Display it on the front dash.
At night, keep your dome light on. Rescue crews can see a small glow at a distance.
To reduce battery drain, use emergency flashers only if you hear approaching vehicles.
Make sure you always keep your gas tank at least half full.
If you are stuck and in a pinch, use your car mats for traction.
Lastly, make sure your car has had proper maintenance! Nothing like a battery dying or things going awry when you are in a storm. Make sure you, schedule an appointment to have your car looked at before it's too late. We inspect everything from your tires to the fluid levels, to the windshield wipers or brakes. Don't wait until the first blizzard hits to find out you are unprepared.