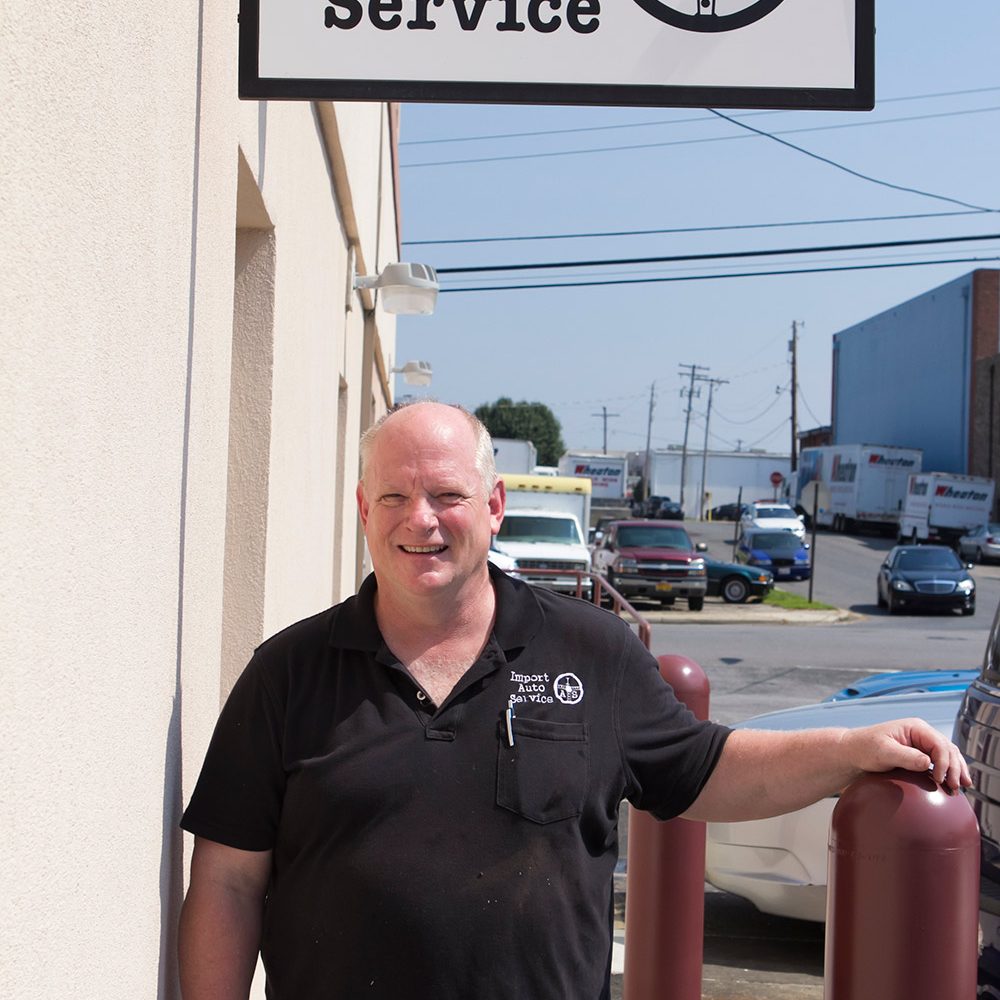 Our Reputation Speaks for Itself
Import Auto Service has been servicing the residents of Annapolis Since 1976. Since then, the shop has garnered a reputation built on integrity and principles. Our customers appreciate our top-notch service and attention to detail. We always go above and beyond expectations.
After working for many years as a Saab Master Technician, owner Mark Miller has been at the helm of Import Auto Service since the mid-1990's. He has worked hard to gain his ASE Master, ASE L1, and his Saab Master certifications. His passion for his work drove him to the decision to be a business owner. He had a vision of the excellent service that he wanted to provide customers. To realize that, he needed to create his Ideal Automotive Service and Repair Center.
Expect Nothing But the Best
One of the best things about us is that when you bring your car into Import Auto Service for service, you can expect nothing but the best. After we discuss the issue, our technicians will always completely inspect the vehicle from grill to fender using our state of the art diagnostic system. Once we identify the particular problem, we provide you with an estimate to fix it. It is that simple.
But, we also go one step further. Import Auto Service also issues you a detailed itemized list of all the working systems of your vehicle. This is a courtesy we provide to all our customers. That way, you have a clear picture of what is happening under your hood and beyond.
Why is this so invaluable? Whereas in the past, you would be oblivious until there was an issue, today you can have a clear understanding of what may be coming. If you know that you have a major car repair in the coming months, it allows you to begin budgeting for that. No one likes unexpected extraneous car expenses. Now you have the ability to prepare!
What is Special About Us?
Our Technicians are all ASE Master and ASE L1 Certified. The technicians are all passionate about imported automobiles, many with over 30 plus years of experience. So, the entire team shares in Mike Miller's vision. Everyone is adamant about providing customers the very best of their abilities. We all pride ourselves on your 100% satisfaction, every time. We love our customers as much as they love us. Their loyalty is our real reward!
The next time you need car maintenance or repairs, no matter how big or small, you can trust Import Auto Service . One thing you will notice about us is we never rely on gimmicks! Only honest feedback and credible service. Your car depends on it; our team insists on it.